Next trip TBD
Determined to infuse their daily lives with the spirit of exploration, the Meriwethers offer their multi-media musical interpretation of the Lewis & Clark expedition to audiences of all ages. Combining original songs, props, storytelling and historical readings, a Meriwethers shows are a uniquely immersive experience you won't soon forget! The trip will cover all the same river miles, scenery, hiking and activities as our 3-day trip with the addition of music a camp after dinner.
Manda Severin
Manda is the visionary and principal singer and songwriter for The Meriwethers. She is a visual artist and musician with a strong academic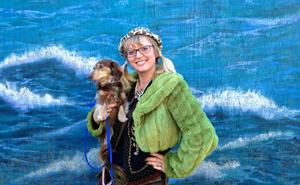 background as a University psychology instructor. While teaching neuroscience at Landmark College in Vermont, her mentor Dr. Robert Fay inspired her to re-visit the story of the Corps of Discovery. This led directly to the creation of The Meriwethers. She lives in the countryside in southern Oregon with her husband Ezra, their miniature dachshund Juniper, four chickens, and a cat.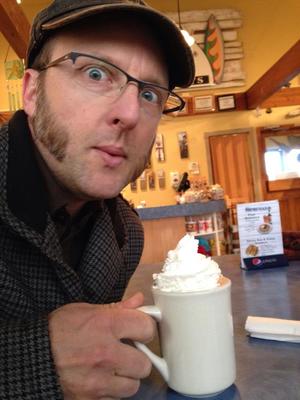 Ezra Severin
Ezra is a singer and musician for The Meriwethers. He is Clark to Manda's Lewis, coordinating the logistics of The Meriwethers operations. He taught technical theater for more than a decade at Southern Oregon University before leaving to build The Meriwethers as a full-time business. He lives in southern Oregon with Manda and several small mammals.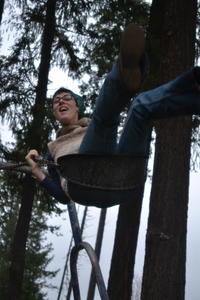 Nell Geisslinger Nell is a singer, musician, and songwriter for the Meriwethers. As an actor, Nell spent over ten seasons with the Oregon Shakespeare Festival and has appeared at regional theaters across the country. She is currently working as a television writer and producer in Los Angeles, where she lives with her family and four dogs.
Missouri River – 3-Day

Missouri River 3-day itinerary
Summer fun with The Meriwethers, educators & musicians combining songs, storytelling and historical readings, FUN!
Trip Planning Resources:
Need trip insurance? For your convenience, we offer travel protection through Travelex Insurance Services. For more information on the available plans or to enroll, got to www.travelexinsurance.com or contact Travelex Insurance Services at 800-228-9792 and reference location number 26-0048.
Travel Insurance is underwritten by, Berkshire Hathaway Specialty Insurance Company, NAIC #22276. 55Y