Lolo Trail Bike Tours
3-Day
Custom Tours available July – September – call for your preferred date!
$950
Lolo Trail 3-day Bike Trip Itinerary
 Day 1–25 Miles
Our trek begins with a shuttle 3500 ft above the Lochsa River to Lewis & Clark's 13-Mile Camp at 6000 ft. Here we will join the National Historic Trail heading west. Today we will bicycle to the lowest and then to the highest elevation on the tour. The 2000 ft elevation gain is spread out over nine miles. Optional hike Wendover Ridge this day, the exact route up the steep ridgeline L&C had to take after they strayed off the trail and down to the river.
Day 2—20 Miles
We begin day two with a 4 mile downhill ride to Devil's Chair rock formation. From there we bike to the trailhead of the Sinque Hole Camp-Smoking Place hike. We'll shuttle your bikes 3 miles and have lunch waiting after your hike. We finish the afternoon with a 10 mile rolling ridge ride to Dry Camp. For the Lewis & Clark enthusiast, talking around the campfire at the same location as the expedition is a once in lifetime experience. On the Lolo Trail you will enjoy the solitude like no other place on the entire Trail from St. Louis to the Oregon Coast.
Day 3—30 Miles
The easiest riding has been saved for the last day. We will ride through flat and down-hill sections of an old growth cedar forest. We will also visit Spirit Revival Ridge, and Rocky Ridge Lake. The tour will end at Canyon Junction. From here we shuttle back to the Lochsa Lodge.
Distance and stops subject to change based on weather or logistical limitations that come with traveling on primitive trails and roads. We strive to accommodate all abilities and meet all expectations, do not hesitate to let us know your limits and/or desires to achieve your dream trip! Alternative hiking available for non-bikers, need minimum of 6.
Distance-75 Miles Terrain Breakdown- 30% Uphill, 20% Flat, 30% Rolling and 20% Downhill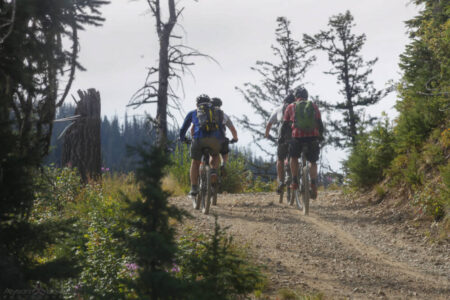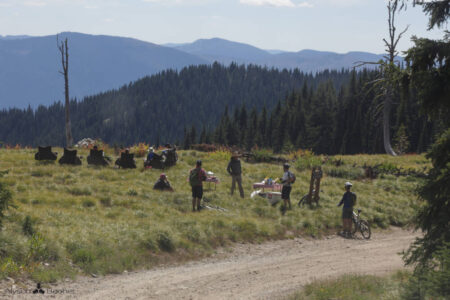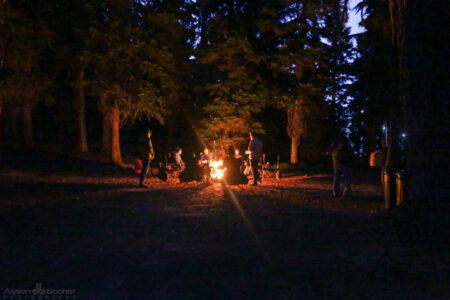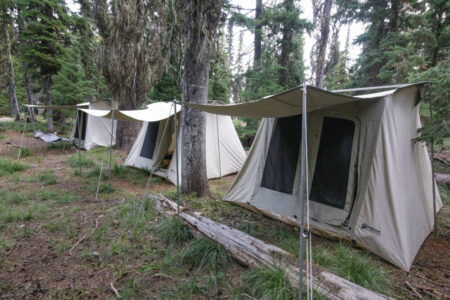 Trip Planning Resources:
Gear Lists & Recommended Reading
Trip Cancellation Policy & Guest Responsibility 
Need trip insurance?  For your convenience, we offer travel protection through Travelex Insurance Services.  For more information on the available plans or to enroll, got to www.travelexinsurance.com or contact Travelex Insurance Services at 800-228-9792 and reference location number 26-0048.
Travel Insurance is underwritten by, Berkshire Hathaway Specialty Insurance Company, NAIC #22276. 55Y